March 09, 2016
Choonwoo's Story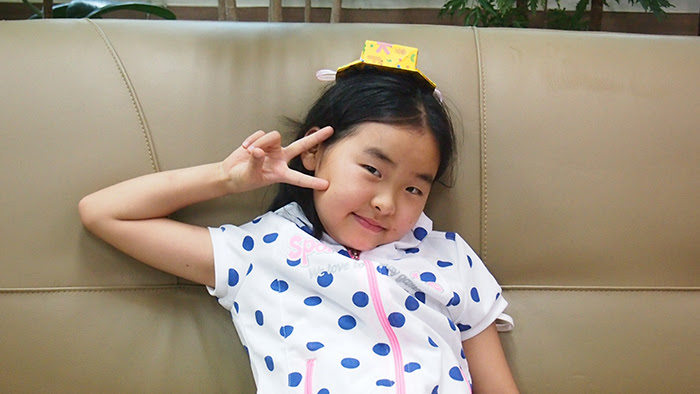 Choonwoo (meaning "spring rain") is a bright and kind, 10 year old girl. She was born in Harbin, China. Her father was Chinese and her mother is a North Korean defector.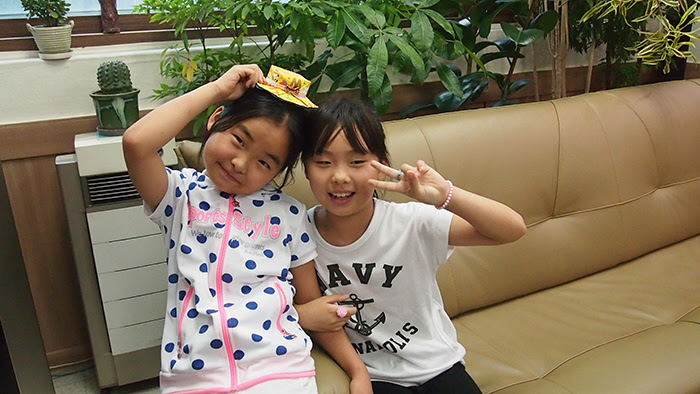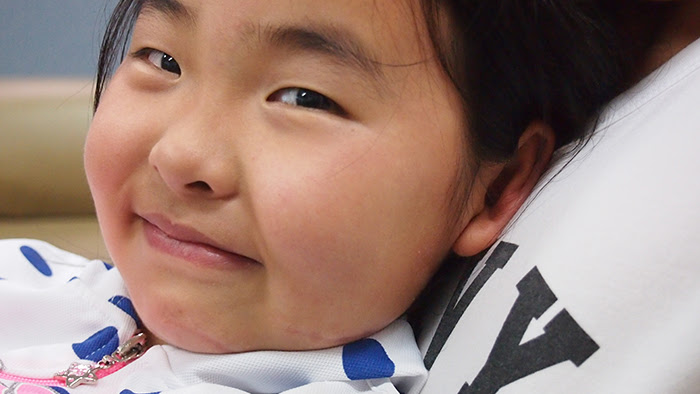 She came to South Korea a month ago and does not speak Korean. Her only friend is Shimi at the Durihana International School, who also only speaks Chinese.
Choonwoo's mother was poor, but happy, in the rural North Korean village of Hamheung, in South Hamgyung Province. Choonwoo's mother lived together with her grandparents and uncles. When people started dying in North Korea because of another famine, families were separated during the "Arduous March." [a euphemistic name for the famine of 1994-1998 in which hundreds of thousands of North Koreans starved to death (ed.)] Believing a relative who told her that there was food in China, Choonwoo's mother crossed over the Tumen River to China when she was 23 years old.  Instead of getting a job, she was sold in Harbin and forced to marry a Chinese man who was 8 years older than she was.
As happens to most North Korean women in China, Choonwoo's mother was sold to a poor family where she was loaded down with heavy work and was beaten by her husband. Her daughter was born right away, and she had no choice but to endure 7 years with hopes for a better life for her daughter.
When Choonwoo was 7 years old, Choonwoo's mother woke up to screams from the other room. Her husband had a knife in his hand, and the bloodied bodies of her in-laws were lying on the floor. She ran straight to her brother-in-law who lived next door. When she returned, Choonwoo also was lying on the floor after being cut in the face, neck and shoulders. Choonwoo's father killed himself with the knife.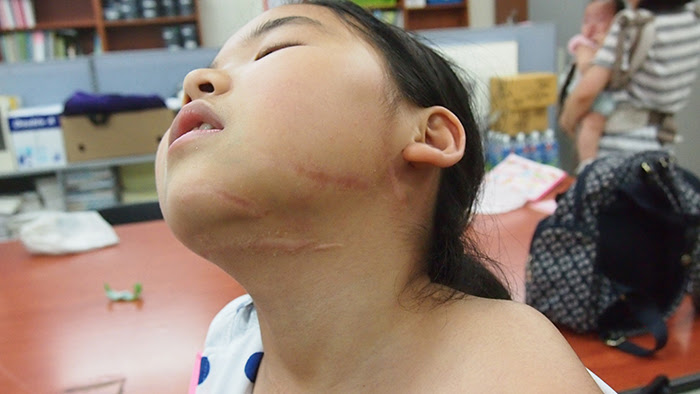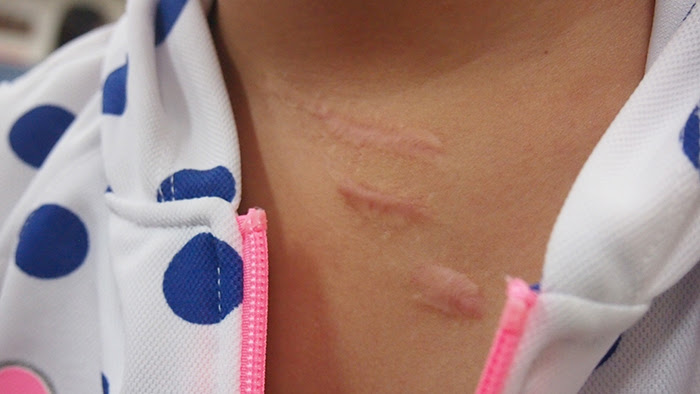 Young Choonwoo still remembers that day and does not want to wear short sleeves during summer.
.
North Korean children that are born in China are not offered settlement money (as adult refugees are) from the South Korean government. Even if they go to school, their tuitions are not provided and no medical support is granted. Choonwoo's scars should be treated before she grows bigger, but plastic surgery is not covered.
Durihana supporters! Choonwoo is currently living with the Durihana Community as she cannot live with her mother. Please pray that she will be able to work through, with the help of Jesus's love, this painful memory and meet an "angel doctor" who can provide her with treatment.
Even if she does manage to get surgical treatment, only Jesus can treat the pain in her heart. We will do our best to share God's Love with her since she is another precious child sent by God. Please pray, in Jesus's name, that Choonwoo will be delivered from her sufferings.